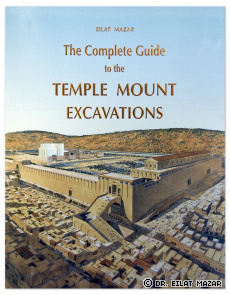 Additional Material
To learn more about the Temple Mount archaeological excavations, TempleMountArchaeology.com recommends a variety of publications and materials, many of which are available online. Click on the links below to navigate to those resources.
The Complete Guide to the Temple Mount Excavations
Book version of TempleMountArchaeology.com. By Dr. Eilat Mazar, a comprehensive volume encompassing 3,000 years of Jerusalem history, available at Ludwig Mayer Books Jerusalem. ♦
Copyright © 2022 Dr. Eilat Mazar, All Rights Reserved.